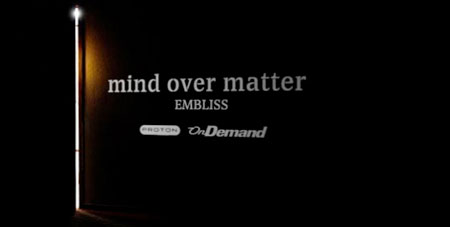 Rescheduling on Proton Radio
My radioshow & podcast Mind Over Matter has a new airing date on Proton Radio: every 4th Saturday of the month, at 15:00 EST / 21:00 CET, right after Matt Darey In The Mix.
This means the July episode will premiere this Saturday 25/06 on Proton! The podcast and Soundcloud 320kbps download links will follow after.

Confirmed upcoming releases
Ingi – Cognition (Embliss remix) on Particles
Schodt featuring Aida Fenhel – Falling (Embliss remixes) on Enhanced
Ad Brown & Embliss – Polaris EP on Intuition Deep
..and more to follow!