I am proud to let you know the Mind Over Matter #024 Yearmix 2010 is done! 92 tracks from 2010 in a 2-hour mix, to be aired coming Sunday, 19th December on Proton Radio. Don't miss it! The set will be posted online on the Friday the 24th.
My new track Back To Mine is currently featured progressive house release at Beatport, and climbing the progressive house top 100!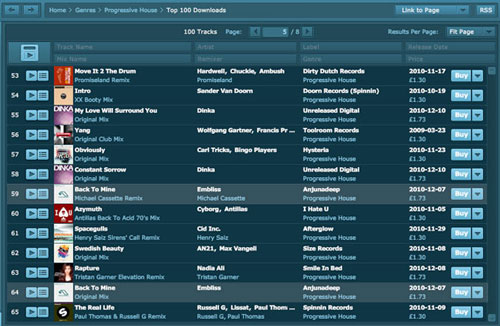 And finally, my chart for this month.
Embliss chart for December 2010
01 Michael Cassette – My Name Is Michael Cassette [Anjunadeep]
02 Jacob Henry – Cloak and Dagger [Silk Royal]
03 Weepee – Mangosteen [white2black]
04 Ingi – Cognition [Particles]
05 MISHAlekseev – Second Day (Sandji remix) [Olaris]
06 Teana Tiida – Tiida Teana (Tiida feat. East Sunrise remix) [Spring Tube]
07 Embliss – Into the Unknown [cdr]
08 Embliss & Ad Brown – Polaris [cdr]
09 Aeron Aether & Embliss – A New Dawn [cdr]
10 Dave Renald – After a Few [Round Triangle]