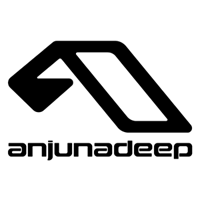 Tracks
Great news to share! Embliss – Back To Mine will be released on the Anjunadeep label with Michael Cassette remix. Also in the pipeline is Shane – Aurora (Embliss remix) for Jetlag Digital. Plus I am working on some new tracks and collaborations..
Amsterdam Dance Event 2010
I will be attending the ADE this year, so if you are planning to go it would be great to meet you next week in Amsterdam!
Mind Over Matter
I am pleased to announce that from this day my monthly radioshow Mind Over Matter will also be broadcasted on Dance Radio Global each 4th Wednesday of the month at and at ETN2 Progressive every 4rd Thursday of the month. Check the Radioshow page for complete airing times on all stations. Next week it's time for episode #022!
And finally, my chart for this month:
Embliss Chart October 2010
01 Embliss & Ad Brown – ID [cdr]
02 Embliss – Back to Mine [cdr]
03 Embliss – Into the Unknown [cdr]
04 Embliss – ID [cdr]
05 Eelke Kleijn – Memoires [Anjunadeep]
06 Embliss & Ad Brown – Oreon [cdr]
07 Shane – Aurora (Embliss remix) [Jetlag Digital]
08 Shingo Nakamura – Linear Light (Embliss remix) [Particles]
09 Tom Fall – Dive [Silk Royal]
10 Eelke Kleijn – Theme for Nosey (Intro mix) [Manual]