Time for an update! I'm very excited about the release of my new EP on Proton Particles. The official release date is November 23th and includes remixes by Subfractal, Niko Fantin and Nicholas Van Orton.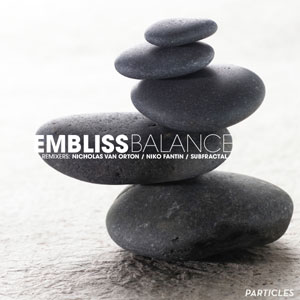 Tracklist::
01 Balance
02 My Steady State
03 So Many Reasons
04 Balance (Subfractal Remix)
05 Balance (Niko Fantin & Nicholas Van Orton Remix)
Also scheduled for release is the Sylleptica remix EP on Silk Digital featuring Embliss remix, on November 19!
Furthermore I will be doing two guestmixes this month:
October 7 – Dream'n Barcelona on Pure FM
October 30-31 – 'Silk Days' 2-day special on Pure FM
More details will follow! In the meantime I'm busy in the studio working on new tracks, stay tuned..