All that was faded is now charted 19th at Beatport.com Breaks charts!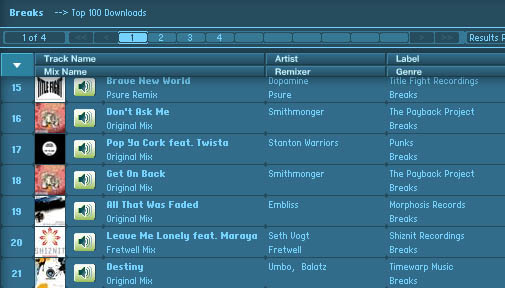 And charted 1st, 3rd and 9th at Resonant Vibes download charts.
"Stunning release here !!!! No joke aside, the Original is really cool for warming up and the Blue Room Project mix is definately gonna be a killer in my list." -Kenny Wee
"Full support for the remix from BRProject ! Finally I find again his own sound ! 10/10 for the remix from Marrakech ! great job on it. Will support in my radio show this week and for a long time." -Guillaume Nyckees
"All That Was Faded (Style Clash Remix)" is a wonderful tune as well" -Jeff Buckley
"Personal favourites are the Original and the Style Clash remix. Both can work very good in my sets in different parts." -Distant Fragment.
"i enjoyed all the mixes, but im gonna spin the original and the marrakech mixes the most." -Gerardo Boscarino
"Pretty, lush remix from BRP. Marrakech does a wonderful job with the remix. Keeping it ethereal yet kinda driving as well as the original version. Other versions were similar and were nicely done as well. 8/10" -Ariel Cybana