OUT NOW
Tracklist:
01 Embliss – Lemonakia (original mix)
02 Embliss – Beverly Drive (original mix)
[soundcloud url="http://soundcloud.com/embliss/embliss-lemonakia-original-mix" params="auto_play=false&player_type=tiny&font=Arial&color=ff7700″ width="100%" height="18″ ]
[soundcloud url="http://soundcloud.com/embliss/embliss-beverly-drive-original-mix" params="auto_play=false&player_type=tiny&font=Arial&color=ff7700″ width="100%" height="18″ ]
Supported by: Eelke Kleijn, Darin Epsilon, Ad Brown, Shingo Nakamura, Miss Nine, Gai Barone, Sunn Jellie, Trim The Fat, Kassey Voorn, Nick Stoynoff, dPen, David Akermanis, Luke Porter, Gorm Sorensen, and many more.
Feedback:
"This is very professional and high-quality music."
-Darin Epsilon (Perfecto, Baroque)
"Beverly Drive is sick!"
-Matt Cerf (Armada)
"Both tunes are great! Sweet and grooving…."
-Miss Nine (Armada, Yoshitoshi)
"Stunning tunes here. Embliss is having a sensational year, and proves, once again, that he deserved to be considered one of the great progressive artist in our scene. As usual, love the emotion and subtlety of the melodies in these."
-Jacob Henry (Silk Royal, Proton)
"this release is exceptional! 2 very classy sounding productions that will stand the test of time. Well Done!"
-Mitch Alexander (microCastle, ReleasePromo)
"Beverly drive is the one for me! love the bassline, wicked!"
-Gai Barone (Afterglow Deep)
"Greeeat tracks! Especially "Beverly Drive" is awesome!"
-Shingo Nakamura (Silk)
"Really feeling both tracks, I think ill be more likely to play Lemonakia, very tight production on both!"
-Ben Coda (Baroque, Low Battery)
"Really diggin' the new tracks, as usual. Great production, great melodies, will definitely try and squeeze those babies in my next gigs and shows. ;)"
-Faskil (friskyRecords, Silk, Balkan Connection)
Available at Beatport and all other stores!
In 10 Must Hear Progressive House Tracks at Beatport: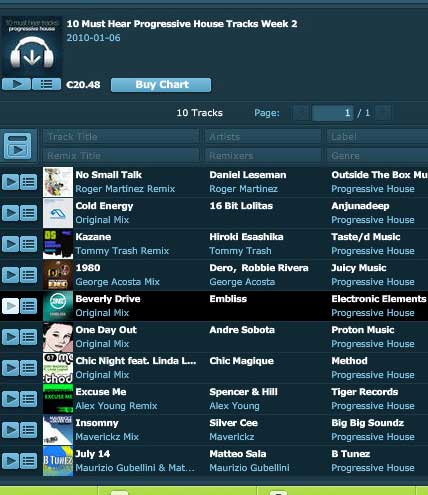 Beatport featured progressive house release: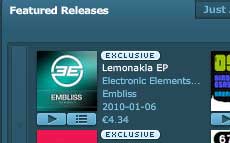 Update Jan. 13: Lemonakia EP charted at Beatport's Progressive House Top 100 at positions #43 and #49 !